Product: Ammunition – Shanghaied
Release Date: 23.01.2015
Label: AOR Heaven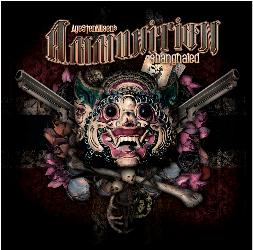 Age Sten Nilsen is picking up where his former band Wigwam left off. Penning new rock anthems with Erik Mårtensson (Eclipse/W.E.T) in Stockholm since October 2013. When Wigwam surprisingly decided to call it a day after 13 years, Age Sten soon formed his own band, recording the new songs in the vein of the new band effort Age Sten Nilsen's AMMUNITION.
The new material wears the same catchiness as Wigwam, yet offers a rougher and more subtle sound and arrangements than his former band's latter productions. Produced by one of melodic rocks most esteemed producers Erik Mårtensson, Age Sten Nilsen's AMMUNITON is now on the verge of promoting their first album "SHANGHAIED" due for a release in January.
With a dream team of rock musicians in the line-up Age Sten Nilsen's AMMUNITION has already had great success in Norway, playing shows to more than 5000 rockers.
This release is available on AOR Heaven outside of Scandinavia.
Line-up: AGE STEN NILSEN –vocals; HAL PATINO -bass (King Diamond/PRETTY MAIDS/Nordic Beast); ROBBAN BÄCK -drums (Sabaton/Eclipse); ERIK MÅRTENSSON -guitars (W.E.T / Eclipse); LASSE FINBRÅTHEN -keyboards (Wigwam/Circus Maximus); JON PETTERSEN -guitars (Åge's Queen show/Bad Habits/Wild Willy's gang)
Soundfiles in advance:
AMMUNITION - Give Me A Sign (Edit)
AMMUNITION - Shanghaied (Edit)
AMMUNITION - Silverback (Edit)
Web: http://www.agestennilsen.com/en/
Product: Care Of Night - Connected
Release Date: 23.01.2015
Label: AOR Heaven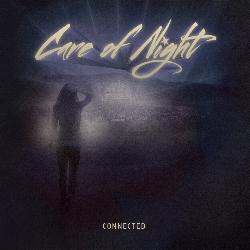 When Swedish Heavy Metal band Seven Tears disbanded in 2009, three of the members, Kristofer von Wachenfeldt (keyboards), Jonathan Carlemar (guitars) and Fredrik Lager (bass) wished to carry on their musical endeavours. Linus Svensson (drums) and Carl-Johan "Calle" Schönberg (vocals) rehearsed with the band way back in 2010, and eventually Linus became the band's drummer. Singer Jens Andersson later joined the band and thus was the first line-up of CARE OF NIGHT complete. The band nicked their name from a poetry by Swedish poet Bruno K. Öijer, did some local shows and recorded two songs for a digital release.
In 2013, the band once again transformed as Fredrik and Jens both left the band. Jonas Rosengren became the new bass player while the Swedes still were in need of a lead vocalist. Calle Schönberg decided to join them permanently and completed the second and latest line-up of CARE OF NIGHT. Erik & Anders Wigelius (from Wigelius-fame) agreed to produce and mix a 4-song E.P. in 2013. The songs showcased the band's song-writing abilities and with a powerhouse production, the E.P. became recognised and appreciated from fans of AOR/Melodic Rock around the globe at the Autumn of 2013.
CARE OF NIGHT once again turned to the Wigelius brothers to record their debut album "Connected" and signed a deal with AOR HEAVEN for a January 2015 release. The band is ready to serve a slice of sparkling hi-tech melodies, with amazing vocalist Calle Schönberg at the front.
Line-up: Calle Schönberg – Lead vocals; - Jonathan Carlemar – Guitars; - Kristofer von Wachenfeldt – Keyboards, backing vocal; - Jonas Rosengren – Bass; - Linus Svensson – Drums, backing vocals
Soundfiles in advance:
CARE OF NIGHT - Cassandra (Edit)
CARE OF NIGHT - Contact (Edit)
CARE OF NIGHT - Hearts Belong (Edit)
Web:
https://www.facebook.com/careofnight