Only a few weeks left until bands like DREAM THEATER, HAMMERFALL, W.A.S.P., BEHEMOTH, EISBRECHER and many more will enter the stage at the airfield Ballenstedt. The ROCKHARZ 2015 has now announced the official running order. Here you can have a look at the schedule: http://www.rockharz-festival.com/en/bands-2/running-order-2

Due to the high amount of requests about day tickets the ROCKHARZ will offer them now as well in the pre-sale. Please note, the tickets are only availabel at cts-EVENTIM respectively in there connected pre-sale stations.The pre-sale contingent is limited in each case.
Please note: It's not possible to use camping with a day ticket.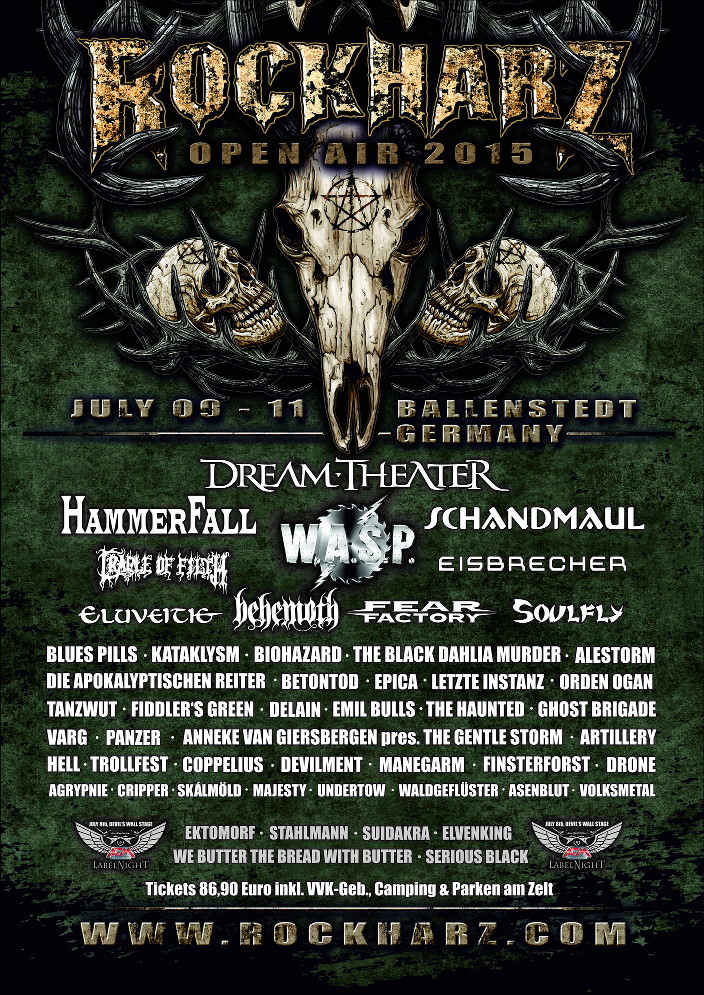 All further information can be found here:
ROCKHARZ Homepage
ROCKHARZ on Facebook